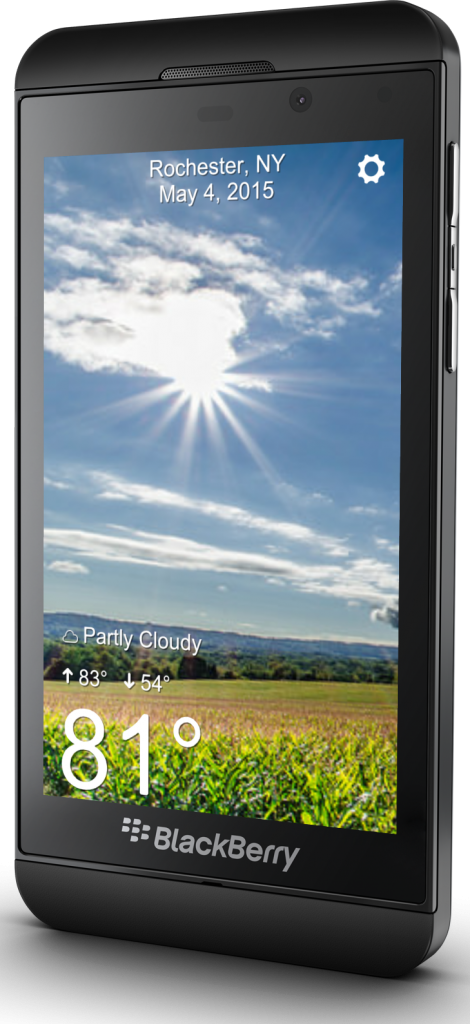 The Weather Beautiful app has been updated to version 2.1 for both Android and BlackBerry users.
This is a simple weather app that displays stunning photography of your surrounding area. In addition to the current temperature and weather conditions, the app also allows you to scroll down for a full weekly forecast.
New in version 2.1 is the ability to swipe right in order to advance to the next background image, or to swipe left return to previous background image. Also the overall file size of the app has been greatly reduced, with the BlackBerry version 70% smaller and the Android version 61% smaller. Additionally on BlackBerry 10 the app now shows a custom splash screen while loading.
Links & Information