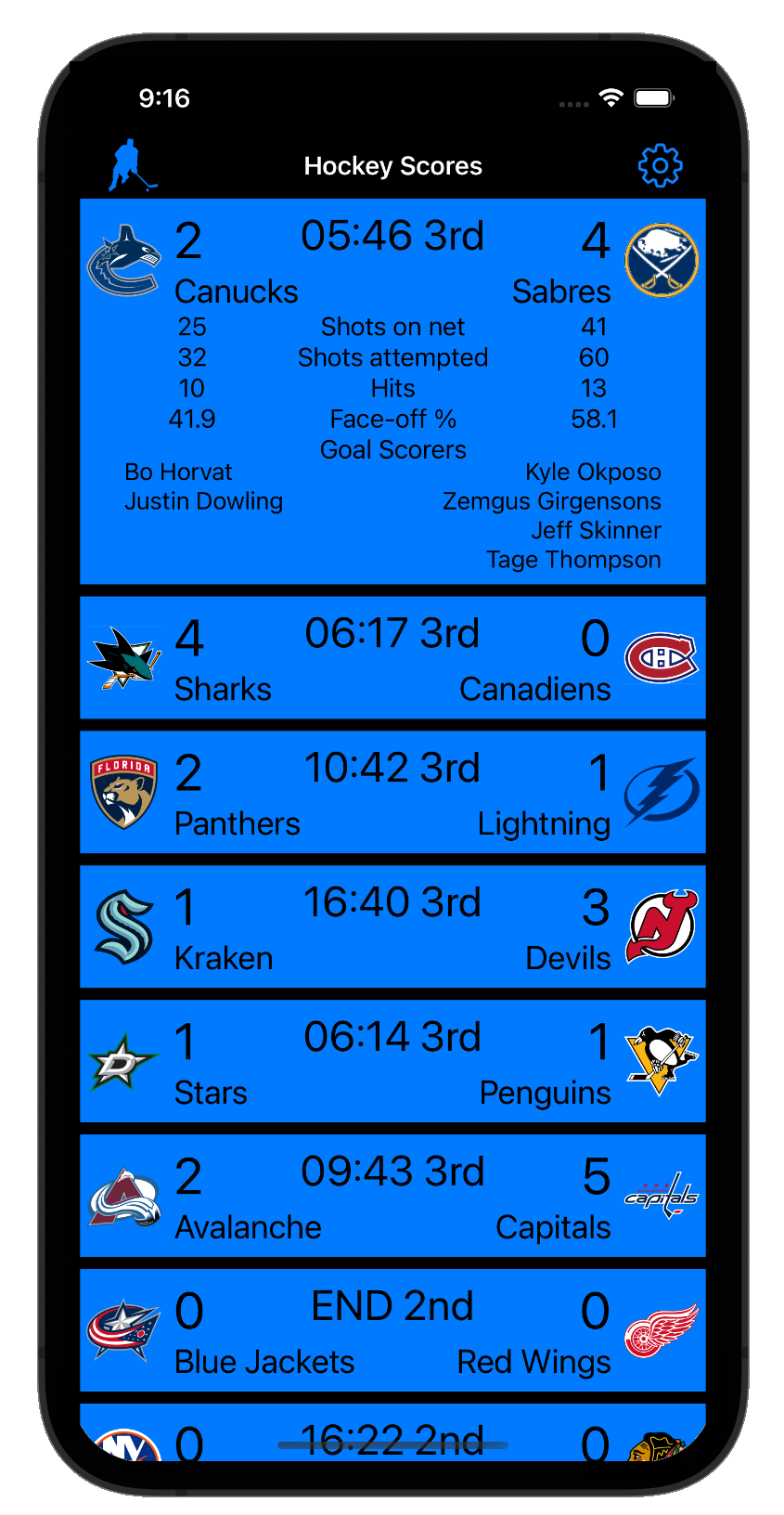 The Hockey Scores app has been updated to version 5.1 for all iOS devices. This update improves dark mode support, minimizes data usage, improves landscape device support, as well as a few bug fixes.
The app's options page now offers the opportunity to set the app in a dark mode or light mode independent of the rest of the device. Additionally some of the background and text colors have been optimized for when dark mode is active. This version also adds a new pink background option.
About Hockey Scores
In addition to showing the scores of each game, the app also shows the game time, shot on goal, shot attempts, hits, faceoff percentages, and a full list of all of the game's goal scorers.
A one time in-app purchase can be used to remove all advertising from the app.
Links & Information