Last month saw the launch of BlackBerry 10.3.3 which resulted in the BlackBerry 10 OS distribution in changing for the first time in a year. One month later, there is once again no change from the previous month as the rollout of the final version of the OS appears to have already stalled.
January once again saw the vast majority of users running the older 10.3.2 OS. So far less than a third of all users have moved to 10.3.3, and given the lack of carrier interest it is questionable if they ever will.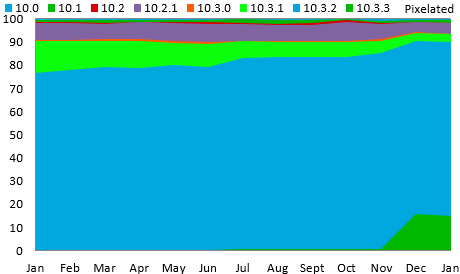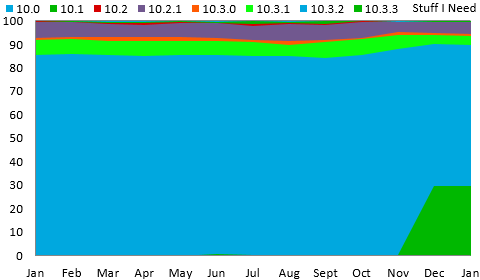 This data was collected by BlackBerry World for downloads of the free strategy game Pixelated and the free checklist app Stuff I Need. Data shown on the chart is from the beginning of January 2016 through the end of January 2017.