June saw the use of 10.3.x continue to increase. 75.1% of Pixelated users, and 78.1% of Stuff I Need users were running OS 10.3.0 or higher.
There continues to be a very small number of users on 10.3.0 with most users on 10.3.1 and a few users on 10.3.2 instead.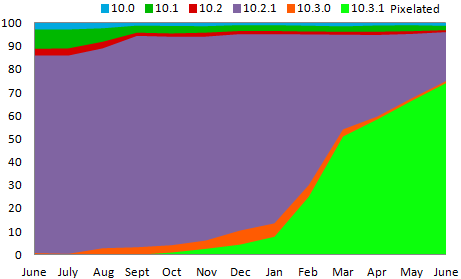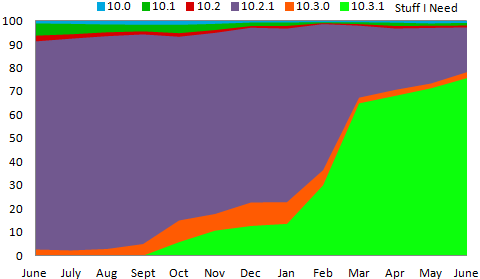 With Verizon finally rolling out a version of 10.3 to their users in early June, these numbers should be up significantly next month. 10.3.2 currently has very few users and with very few new features it is unclear how many carriers will be pushing out this update to their users.
This data was collected by BlackBerry World for downloads of the free strategy game Pixelated and the free checklist app Stuff I Need. Data shown on the chart is from the beginning of June 2014 through the end of June 2015.