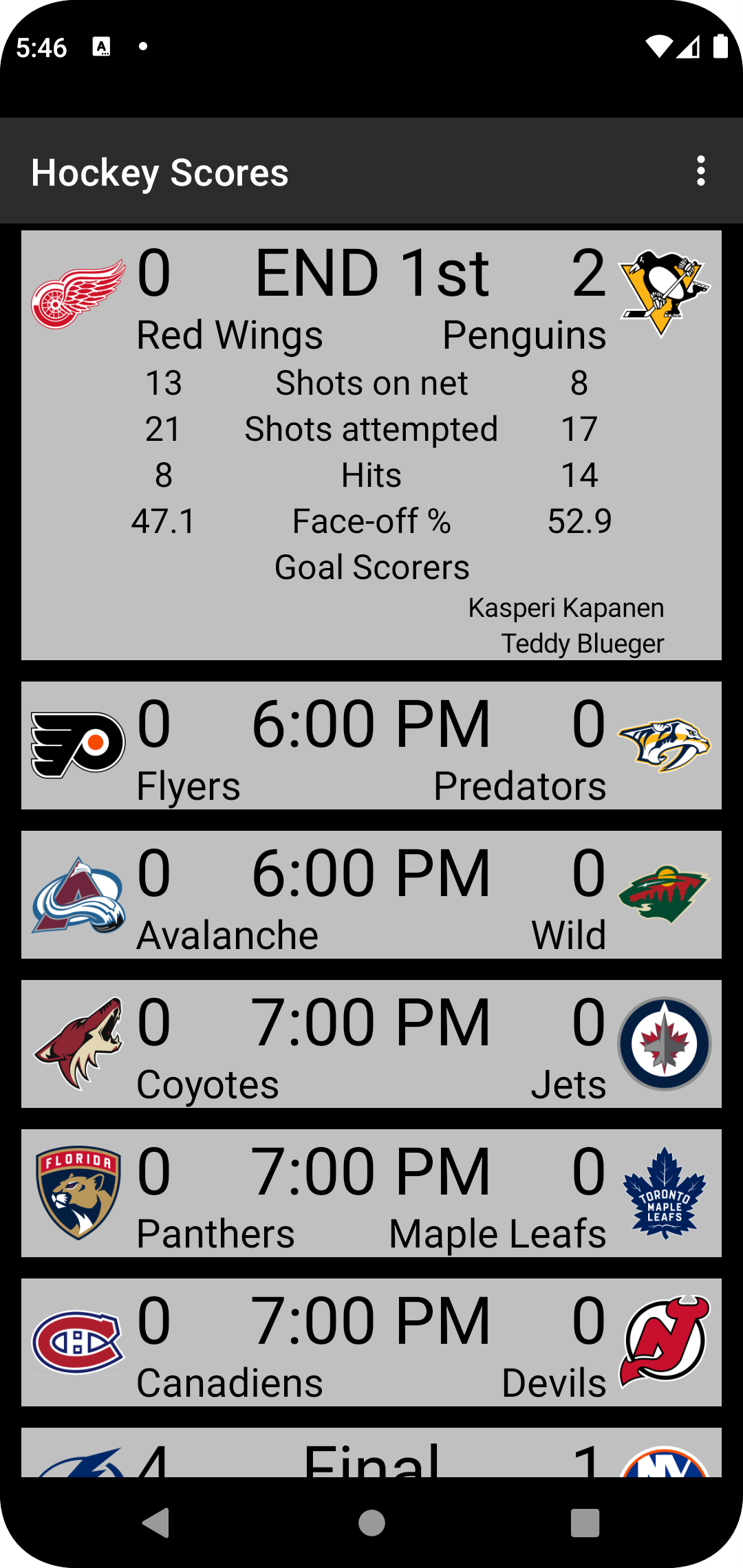 The Hockey Scores app has now been released for Android. The app is available for download through Google Play, the Amazon AppStore, and the Huawei AppGallery.
Hockey Scores for Android includes the same features as the iOS and BlackBerry versions of the app. Showing not just the score, but also team statistics and a list of the goal scorers.
About Hockey Scores
In addition to showing the scores of each game, the app also shows the game time, shot on goal, shot attempts, hits, faceoff percentages, and a full list of all of the game's goal scorers.
A one time in-app purchase can be used to remove all advertising from the app.
Links & Information