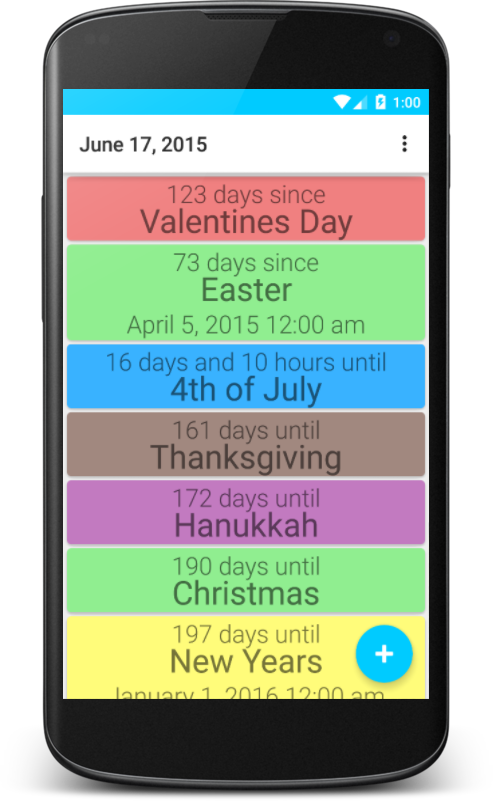 Twinkle has been updated to version 6.0, adding new features, new colors, and Android support.
About Twinkle
This app allows you to set and keep track of upcoming and past events. Twinkle will tell you how far away an event is, and share it with a friends through social networks. The app includes an number of options for sorting or filtering your views in order to allow you to easily be able to manage and share a large number of different events.
New in version 6.0
The biggest new feature is the added support for Android phones. Designed to conform with Google's material design guidelines, the fully native android app has been completely rethought for the platform.
BlackBerry 10 users will get two new background colors (Brown and Teal), in addition to fixing a bug that previously prevented changes to the filters to last between app restarts. Also, the details line is now hidden when the event doesn't have any details.
Users of traditional BBOS phones have not been left out either, as that version of Twinkle has been updated to version 4.3 to give access to the two new colors.
Links & Information