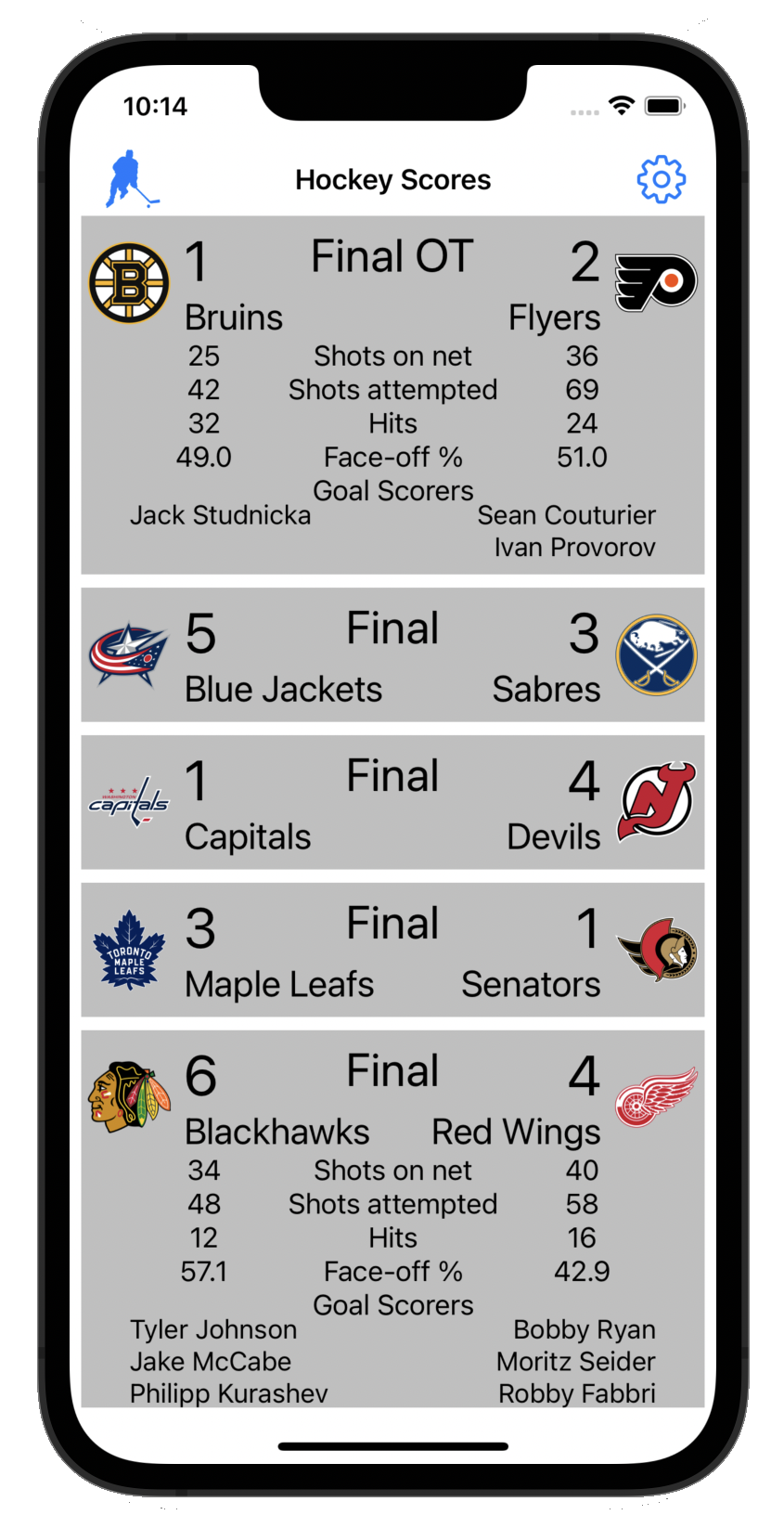 The Hockey Scores app has been updated to version 5.0 for iPhone and iPad. This new version has been updated for the upcoming NHL season, and improves support for the latest phone and iPad sizes.
Additionally the app can now also be run on the newest Macs with an M1 processor.
About Hockey Scores
In addition to showing the scores of each game, the app also shows the game time, shot on goal, shot attempts, hits, faceoff percentages, and a full list of all of the game's goal scorers.
A one time in-app purchase can be used to remove all advertising from the app.
Links & Information