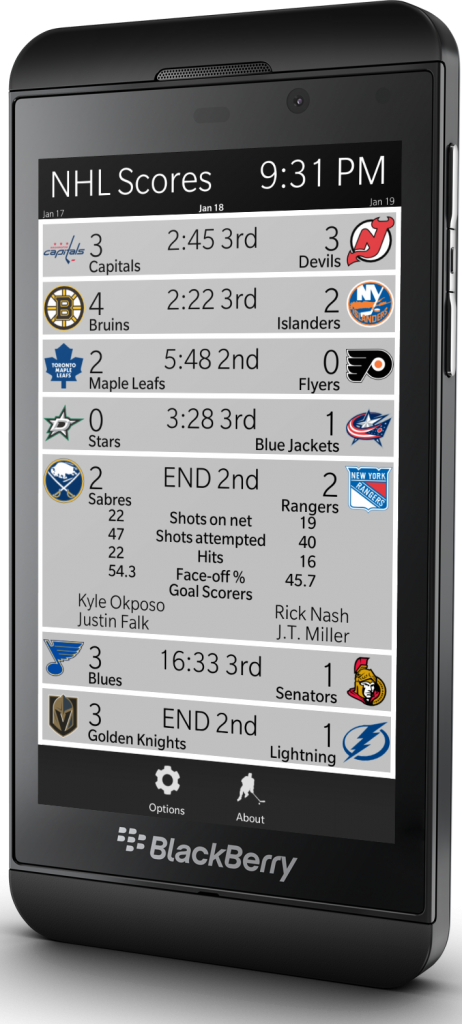 The BlackBerry 10 Hockey Scores app has been updated to version 4.4. The app now offers the option to show the scores for different dates, so you can easily check to see yesterday's scores, or tomorrow's game times.
About Hockey Scores
In addition to showing the scores of each game, the app also shows the game time, shot on goal, shot attempts, hits, faceoff percentages, and a full list of all of the game's goal scorers.
A one time in-app purchase can be used to remove all advertising from the app.
The version will not be released on BBOS, and should be coming to iOS soonish.
Links & Information