The month of November saw the BlackBerry Z10 being used by 49.8% of active BlackBerry 10 users. This marks the first time since it launched, that the Z10 has accounted for less than half of all BlackBerry 10 phones. Still it has over twice as many users as the Q10 which is currently the second most popular phone.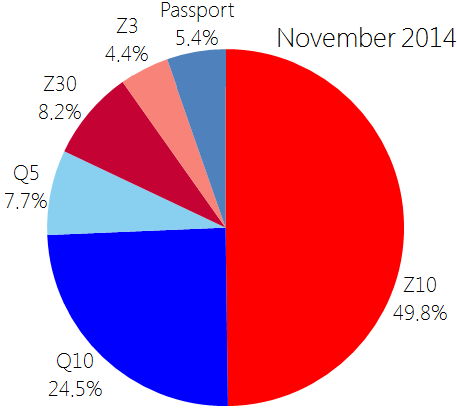 The BlackBerry Passport (the newest phone from BlackBerry) rose slightly from last month, and now accounts for one out of every 20 BlackBerry 10 phones.
All of these statistics are based off of the data collected by BlackBerry World in the month of October for downloads of the free check-list app Stuff I Need (which is also available for Windows Phone and Android users).