BlackBerry 10 users are continuing to quickly adopt newer OS versions as the percentage of users running OS 10.1 is up significantly from last month. Below are the July stats for the Pixelated and Stuff I Need apps.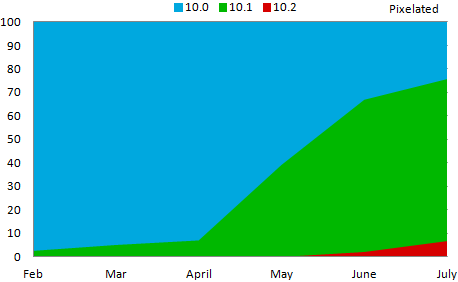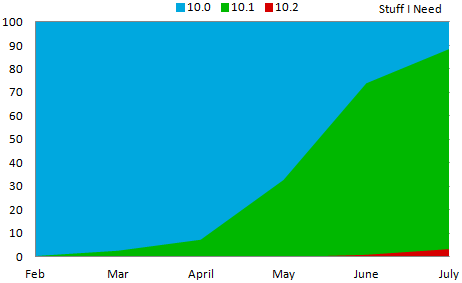 The numbers differ a bit between the two apps, but both show encouraging results. The Stuff I Need app had 88.5% of users on the newest OS version, while for Pixelated the number was 75.7%. With this rapid adoption of newer OS versions developers may want to consider dropping support for older OS versions as soon as next month. Even with little cooperation from Verizon, BlackBerry is doing a good job getting its users to upgrade fairly quickly.
This data was collected by BlackBerry World for downloads of the free strategy game Pixelated and the free checklist app Stuff I Need. Data shown on the chart is from the beginning of February 2013 through the end of July 2013.