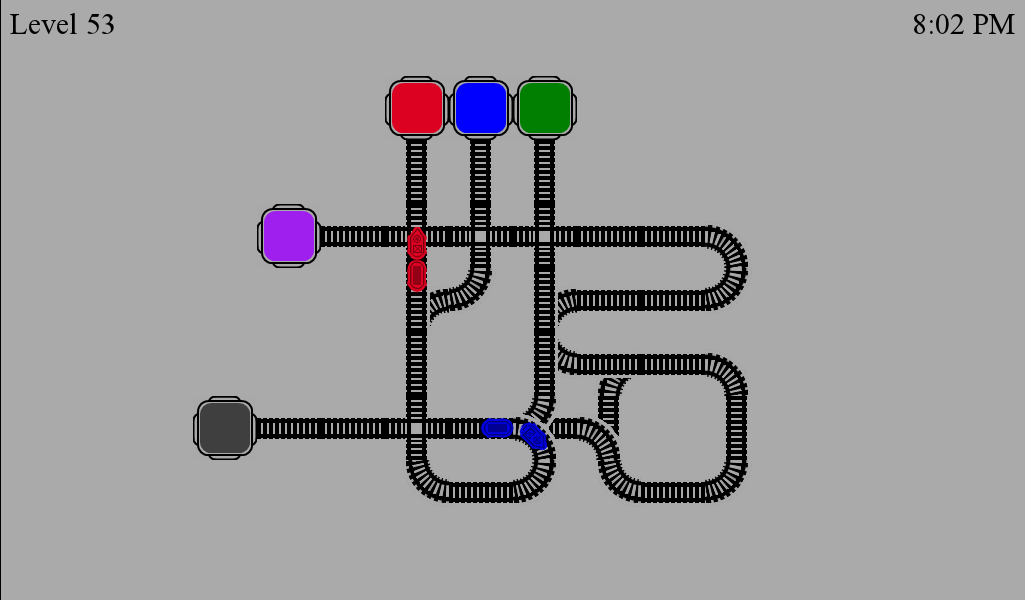 The puzzle game, Runaway Trains has been updated to version 2.0. This update adds support for BlackBerry touchscreen phones running OS 6.0 or higher. Additionally ten new levels were also added, and the level selection screen received a visual make over.
After launching on the PlayBook earlier this year, Runaway Trains is now also available on BlackBerry and Android phones including the Dev Alpha. In the game, the first 25 levels are free, while you can use an in-app upgrade to get access to the rest of the levels for just $2.99 USD. If you have already purchased the upgrade on the PlayBook you will be able to get access to all of the levels for free on the phones (and vice versa). Additionally if you purchase access to all of the levels now, your purchase will also give you access to the game on BlackBerry 10 phones when the launch next year.
About Runaway Trains
Runaway Trains is a colorful strategy game for all ages where you must route the trains to the proper station. Each level progresses in difficulty and presents an unique puzzle which you must solve by finding a way to guide the coloured trains causing a collision or running out of track.
This is done by touching the intersections to toggle the open path of the tracks. If at any time the trains crash or end up at the wrong station, you will have lost and have to try again.
Links & Information