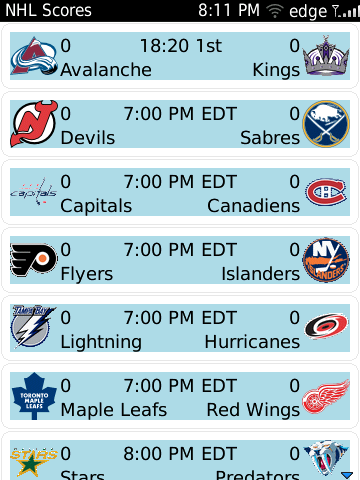 The Hockey Scores BlackBerry Application has been updated to version 2.5 this weekend. This version fixes a bug so you can once again see the goal scorers in the game, and also includes improvements to some of the team logo graphics.
In-Application Payments
You can still make an optional in-application payment to remove the advertising from this application. This application's use of this feature was recently highlighted on the official Inside BlackBerry Blog.
Links & Information