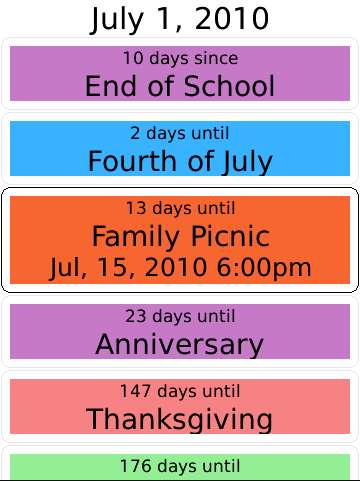 Twinkle, which was named a Regional Selections Winner in the 2010 BlackBerry Super Apps Challenge, has now been updated to version 2.1 in BlackBerry AppWorld. The new version of Twinkle adds the ability to make events reoccurring on either a weekly, or monthly basis. Additionally the update includes a few bug fixes, and builds on the new features of the recently released version 2.0.
About Twinkle
Twinkle is a simple application that allows you to set and keep track of upcoming and past events. Twinkle will tell you how far away an event is, and allows you to send events to and from your BlackBerry's native calendar. Twinkle gives you the ability to add and edit events, lets you keep track of how soon something is, or how long it has been since an event.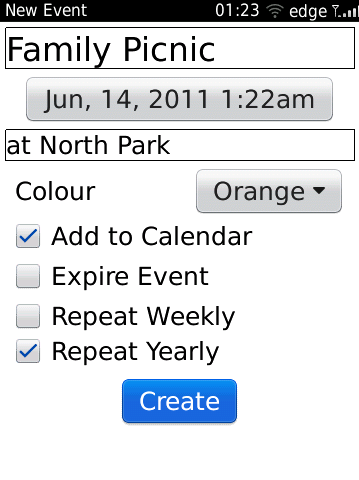 Reoccurring Events
New in version 2.1 is the ability to set events to reoccur on a weekly or yearly basis. This is done by simply selecting a checkbox on the event creation or edit screen. This will cause the event to automatically reschedule itself after its occurs. Besides this it acts just like any other event, with only the next occurrence of it being shown in Twinkle.
Links & Information