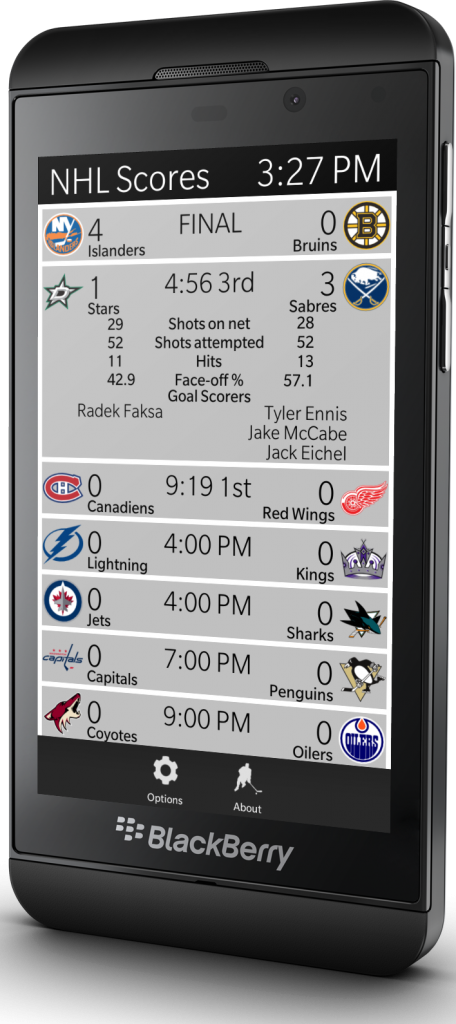 The Hockey Scores app has been updated to version 4.2 for iOS and BlackBerry. The app now has a 'Shots Attempted' stat that shows the total Corsi shots that a team has taken.
Additionally, this update also shows the times of upcoming games in either a 12 hour or 24 hour format based on the settings for the phone. For iOS there is also a new option to adjust the app's background color from the system settings app.
About Hockey Scores
In addition to showing the scores of each game, the app also shows the game time, shot on goal, shot attempts, hits, faceoff percentages, and a full list of all of the game's goal scorers.
A one time in-app purchase can be used to remove all advertising from the app.
Links & Information