The month of July saw the use of BlackBerry 10.3 continue to slowly climb. Verizon and a few other wireless carrier who had been dragging their heels finally released an OS update, but one out of five users are still on older operating systems. 10.3.2 is not really any different from 10.3.1 and has only been officially released by a few carriers and as a result appears to be getting very little interest from users so far.
Overall 78.5% of Pixelated users and 80.9% of Stuff I Need users were running some variant of OS 10.3 in July.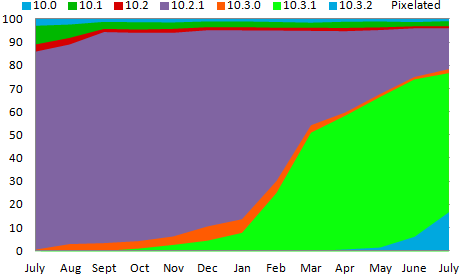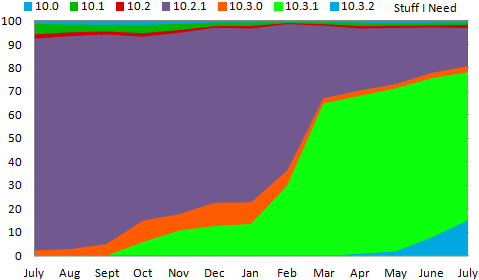 This data was collected by BlackBerry World for downloads of the free strategy game Pixelated and the free checklist app Stuff I Need. Data shown on the chart is from the beginning of July 2014 through the end of July 2015.