As BlackBerry announces the upcoming release of OS 10.3.2 the previous versions of the OS continue to slowly get adopted by the market. Pixelated showed 67.7% of users on OS 10.3 last month, while the Stuff I Need app had 73.3% of downloads going to 10.3.x devices.
Adoption of 10.3 is steadily going upwards, but remains at a slower rate than either 10.1 or 10.2 where in years past.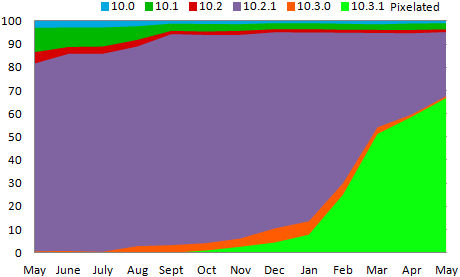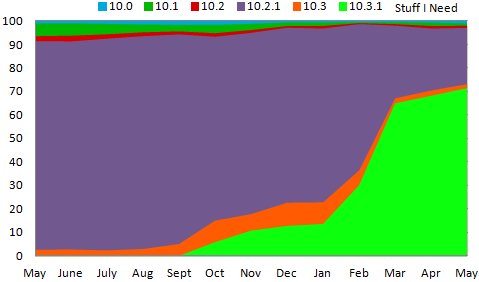 This data was collected by BlackBerry World for downloads of the free strategy game Pixelated and the free checklist app Stuff I Need. Data shown on the chart is from the beginning of May 2014 through the end of May 2015.