The free Stuff I Need checklist app has been updated for Android, BlackBerry, and Windows Phone. This new version adds a few new features, including an improvement to the responsiveness of the pull down tab on both Windows 8.1 and BlackBerry 10.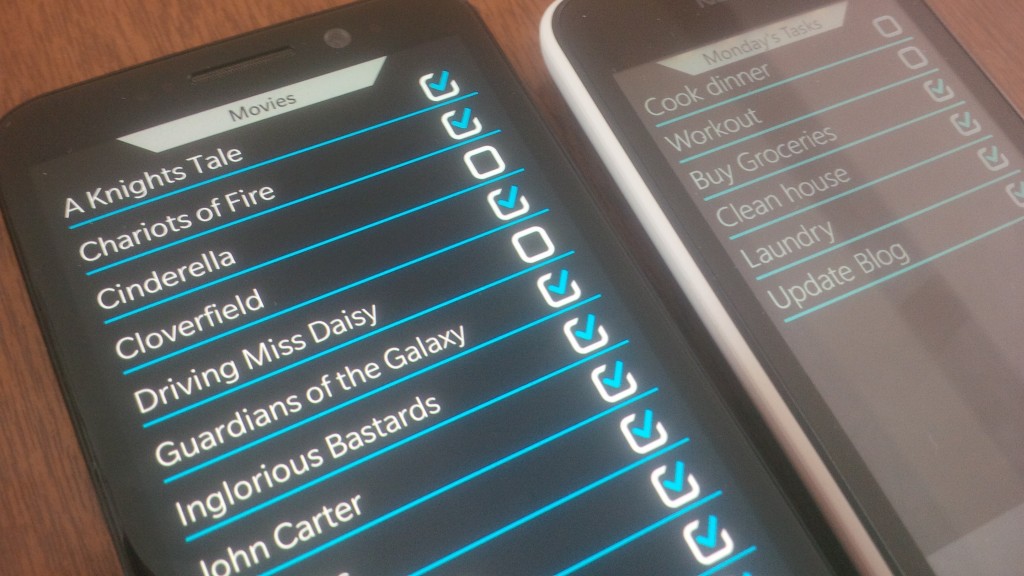 New in version 2.6
The Android version of the app received improvements to the text input fields, where they now automatically use sentence case capitalization and automatically submit when the return key is entered. Additionally, the sorting was improved so that it is no longer case-sensitive.
The BlackBerry 10 build of the app improves the use list switcher (especially on the Z30, Classic, and Passport phones), streamlines the app, and also makes an additional backup of some settings to the users BlackBerryID.
Windows Phone users will see the biggest changes, as the app has been modified to become compatible with the action center added in Windows Phone 8.1. Additionally, the app now includes an option allowing users to pick alternative font sizes and makes it easier to select existing items.
About Stuff I Need
Originally conceived as a grocery list app, this minimalistic checklist app can be used to keep track of the stuff you need to get, or the stuff that you need to do. New items can be added to list with the 'Add' button on the bottom of the screen. Items on the list can be edited (or deleted) by giving them a long press. Lists can be switched by pulling down on the tab at the top of the screen. This will expose a spinner that shows all of your current lists. New lists can be added by using the "+" button on the right side of the expanded tab. Making use of three or more lists requires the use on a one time in-app purchase. Lists are automatically deleted if you delete all items in a list and restart the app.
Links & Information