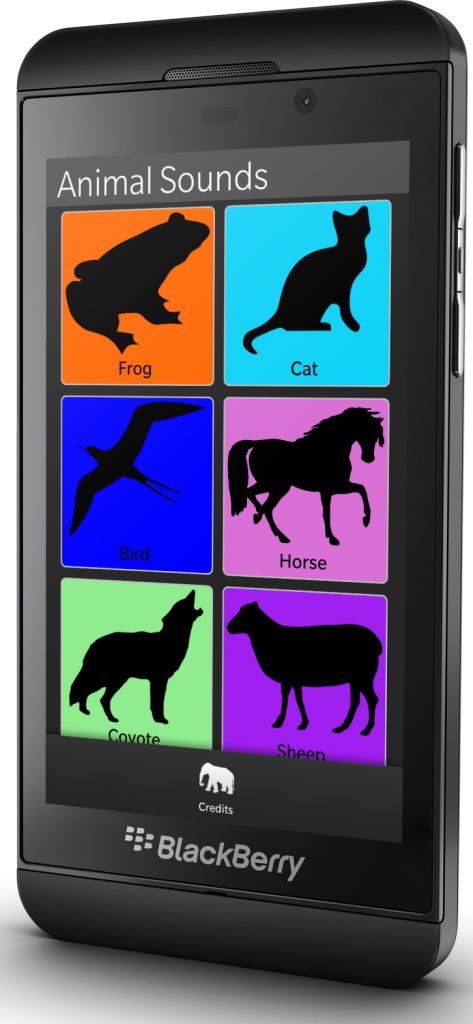 The free Animal Sounds app has been updated to version 1.2 in BlackBerry World. This update reduces the size of the app, adds support for a swipe-down menu, and improves the app's support for the higher resolution of the BlackBerry Passport.
About the Animal Sounds App
This is a simple app that plays back the sound made by various animals. From Horses to Dogs to Cows, this app includes a variety of animals that will make a sound when you tap on their picture.
Links & Information