Last month BlackBerry unveiled OS 10.3.1 yet allowed very few of their users to download and install the new operating system. This is beginning to lead to a very fragmented landscape as very few users are on the newest version of the OS, and most users are actually two versions back on an operating system that by the end of the month, will be over a year old.
In slightly better news, over 99% of users are now running OS 10.1 or higher. Additionally, users of leaked OS versions have propped up the usage of OS 10.3.X beyond just those that have purchased the Classic or the Passport.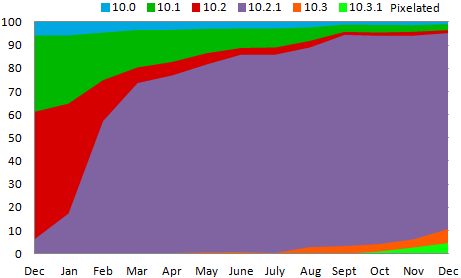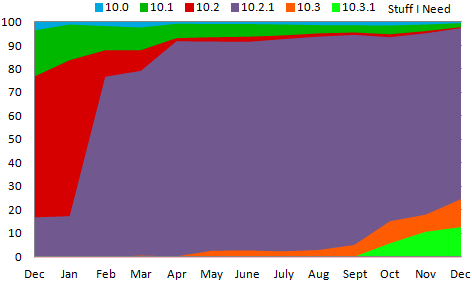 This data was collected by BlackBerry World for downloads of the free strategy game Pixelated and the free checklist app Stuff I Need. Data shown on the chart is from the beginning of December 2013 through the end of December 2014.