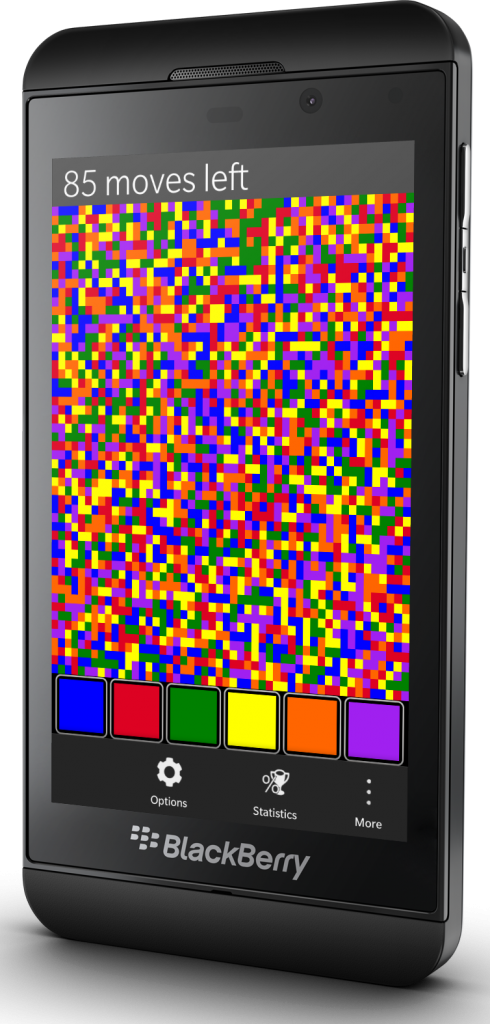 Pixelated has been updated to version 3.6 for BlackBerry 10, Windows Phone, and Windows 8. This update makes the game more efficient and adds a few new features.
New in 3.6
The BlackBerry 10 version of the app adds the Super-Micro grid size to the app. This option already exists on the tablet versions of the app, but by rendering the screen in OpenGL it is now possible to have this mode on the phones as well. This new feature also adds an additional four achievements to the game. This update also adds support for the BlackBerry Passport (to be announced on Wednesday), and reduces the overall app size by twenty-three percent.
For the Windows 8 version of the app improvements have been made to the multilingual support. Also for users that have upgraded to Windows 8.1 then the app has been optimized for the new OS, and now supports variable sized split screens.
How to Play Pixelated
Pixelated is an addictive puzzle based strategy game that requires a mixture of skill and luck in order to accomplish. The object of the game is to change the colour of the squares until the entire screen is a single solid colour. Starting with the square in the upper left corner you can change the colour of the blocks in order to match that of the surrounding squares. This is done repeatedly until the entire screen is a single colour. The object of the game is to clear the screen in as few moves as possible. Under the default settings you must do so in under 22 moves in order to win. The game is controlled by the large colored blocks at the bottom of the screen.
Links & Information