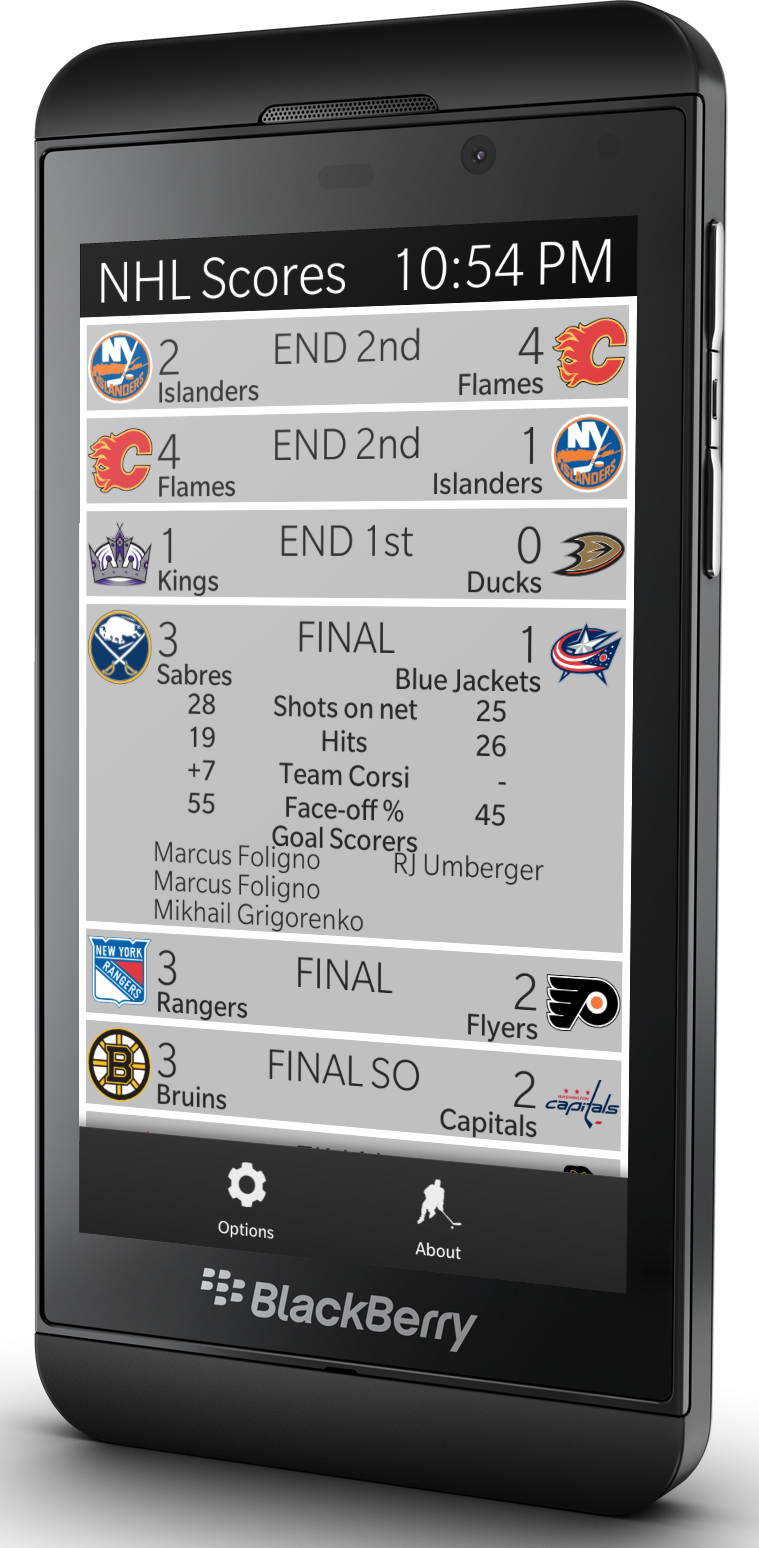 The Hockey Scores app has been updated to version 3.2 for the new NHL season. This app supports all BlackBerry phones running OS 5.0 or higher, including all BlackBerry 10 phones.
About Hockey Scores
This application provides the day's hockey scores is an intuitive and easy to use format. It also includes additional game statistics such as start times, goal scorers, shots on net, hits, faceoff percentage, team Corsi numbers, and lists out the goal scorers.
New in version 3.2
This update adds some features to the BlackBerry 10 app that adds support for the BlackBerry Passport, adds a swipe down menu, and optimizes the screen layout for some devices.
Links & Information