While the newest version of the BlackBerry 10 operating system has had very good adoption rates (especially compared to BBOS and Android), the pick-up rate of OS 10.2.1 is starting to level off. In the month of July, Pixelated saw 86% of downloads come from users running the newest version of the OS, while the Stuff I Need app saw 93% of users fully upgraded. These numbers are only up slightly from June.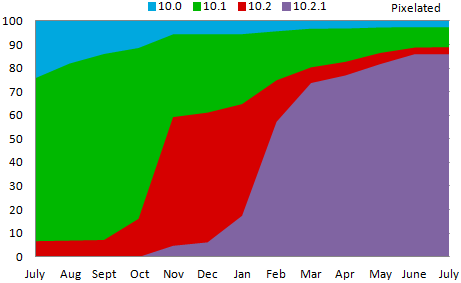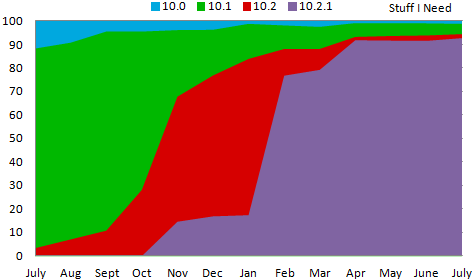 Overall these numbers are still very good, but it looks as if it may take some time until the final 10% of users upgrade their phones.
This data was collected by BlackBerry World for downloads of the free strategy game Pixelated and the free checklist app Stuff I Need. Data shown on the chart is from the beginning of June 2013 through the end of June 2014.