For the first month ever, March showed a majority of classic BBOS users running OS 7 on their phones. While the majority of BlackBerry 10 users have usually updated in the first month after the release of a new operating system, OS 7 has now been out for 34 months…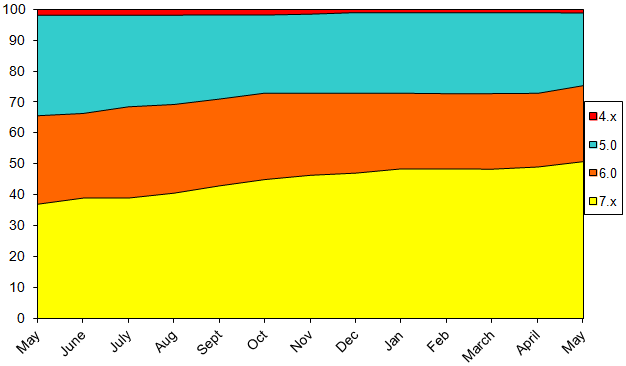 The most popular BBOS device in the month of May was the Curve 9320.
This data was collected by BlackBerry World for downloads of the free BlackBerry strategy game Pixelated. Data shown on the chart is from the beginning of May 2013 through the end of May 2014, and does not include BlackBerry 10 or PlayBook devices.