April once again saw an increase of BlackBerry 10 users running the newest version of the operating system.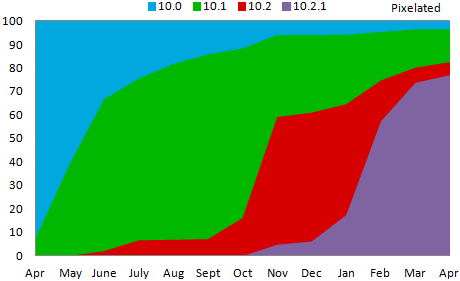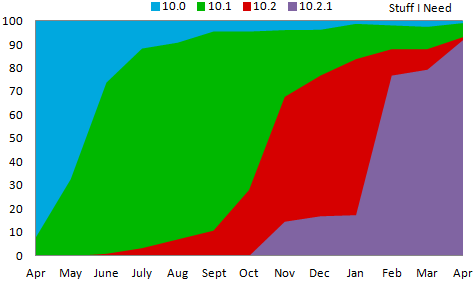 As has been the pattern, users of the Stuff I Need app were once again quicker to upgrade than users of Pixelated. For Pixelated 77.0% of users were running OS 10.2.1, while for the Stuff I Need app 91.8% of downloads went to users running the newest OS.
This data was collected by BlackBerry World for downloads of the free strategy game Pixelated and the free checklist app Stuff I Need. Data shown on the chart is from the beginning of April 2013 through the end of April 2014.