The month of February showed the majority of BlackBerry 10 users running the newest release of the operating system. As has historically been the trend, users of the Stuff I Need app have been quicker to upgrade than users of Pixelated.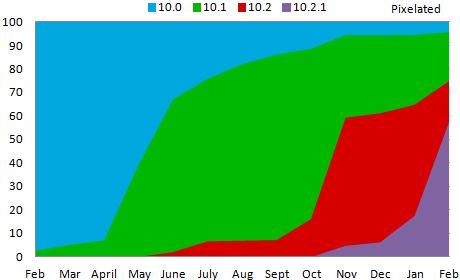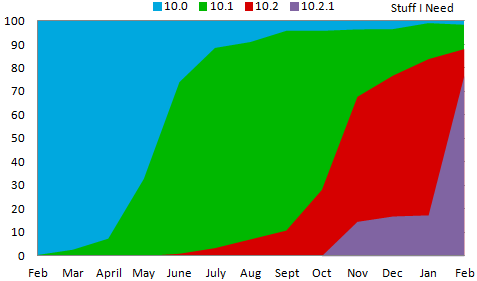 The Stuff I Need checklist app saw 76.7% its downloads from users on OS 10.2.1 which means that it has already caught up to where 10.2.0 was just two months ago. Pixelated users were a bit less likely to upgrade, with only 57.3% of users on the newest OS. Still the upgrade cycle is encouraging as after just one month BlackBerry 10.2.1 has gotten an adoption rate that is better than what BlackBerry 7 has managed to get in two and a half years.
This data was collected by BlackBerry World for downloads of the free strategy game Pixelated and the free checklist app Stuff I Need. Data shown on the chart is from the beginning of February 2013 through the end of February 2014.