Twinkle has been updated to version 5.3 in BlackBerry World for all BlackBerry 10 phones. In addition to a few optimizations, this new version also allows Twinkle to act as a share target for calendar events from other applications including the built-in calendar app.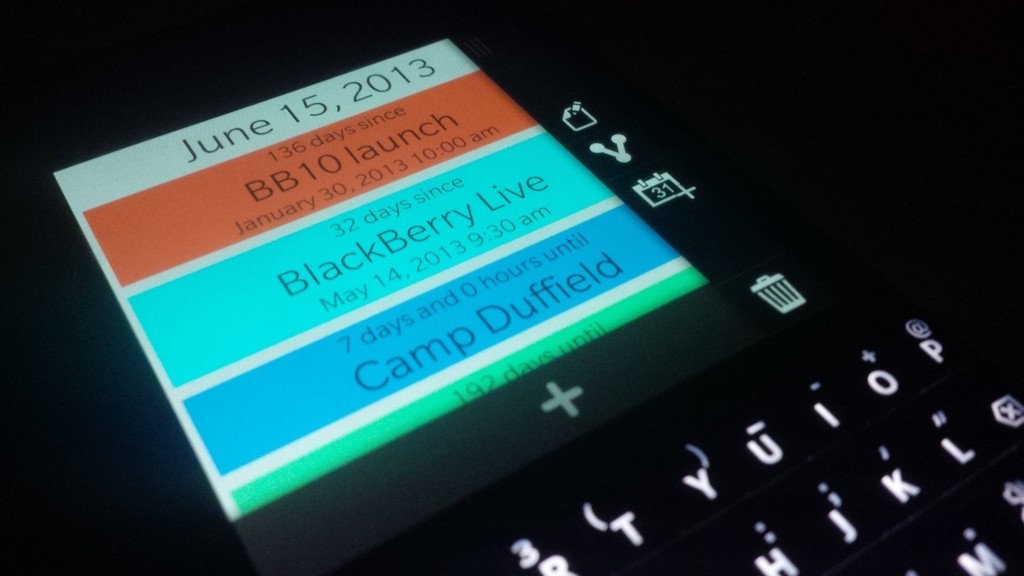 About Twinkle
Twinkle is an app that allows you to set and keep track of upcoming and past events. Twinkle will tell you how far away an event is, and share it with a friends through social networks. The app includes an number of options for sorting or filtering your views in order to allow you to easily be able to manage and share a large number of different events.
Sharing events from the native calendar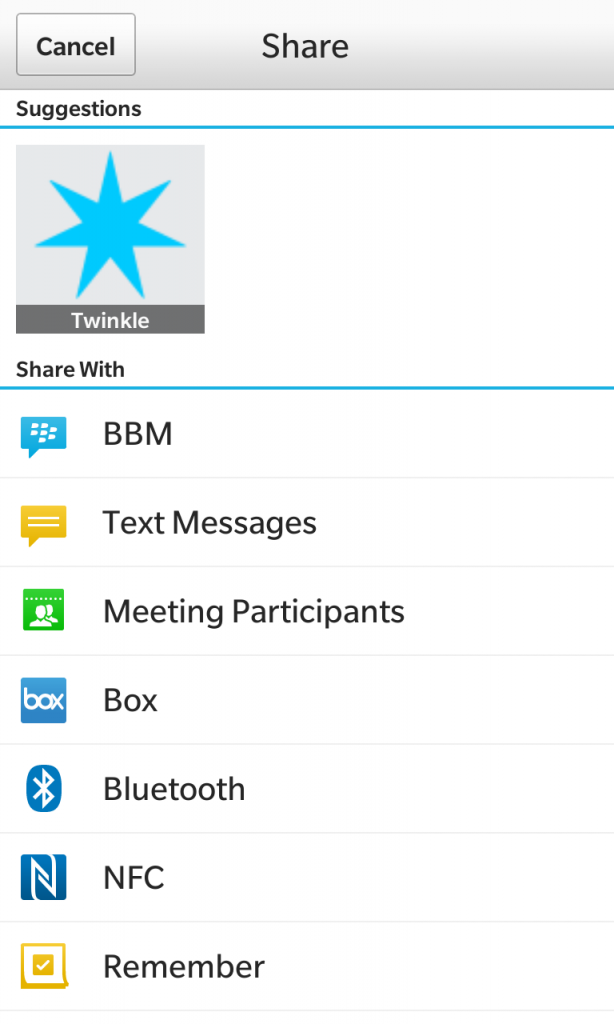 In order to send an event to Twinkle from the native calendar app, just open the event and then select the 'Share' option from the menu. This will give you a list of applications (including Twinkle) that you can share the event to. Twinkle will then pre-populate the fields as if you were to manually create a new event.
Links & Information