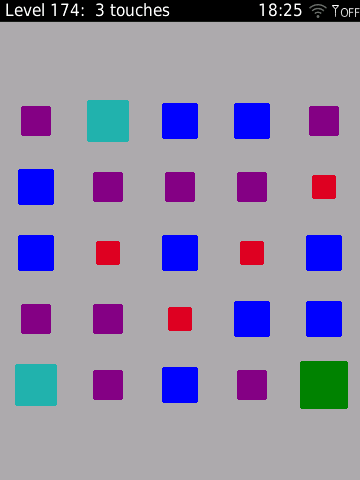 An update to Xploding Boxes has increased the total number of levels to 420. This update also brings some tweaks to the swipe down menu on BlackBerry 10 devices, and a smaller install size for the Windows 8, Nook, and PlayBook versions of the app.
Additionally, Xploding Boxes has received its official ESRB rating, and is rated E for everyone.
About Xploding Boxes
Xploding Boxes is a strategy game for BlackBerry, Android, Nook, Windows 8, and BlackBerry 10 where the goal of the game is to start a chain reaction that will explode all of the boxes on the screen. Each level gives you a different number of touches, and requires a different strategy to solve.
The game itself, and the first 25 levels are available for free, while a one time in-app purchase can be used to access the rest of the levels for just $2.99 while maintaining your progress from the free levels.
Links & Information