November saw a majority of BlackBerry 10 users move to OS 10.2, the newest version of the operating system. However, due to a slow roll out by some carriers (such as Verizon) there still remains a sizable number of users on the older 10.1 version.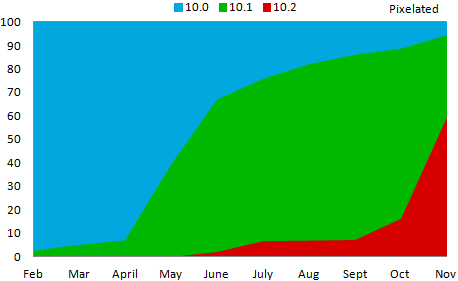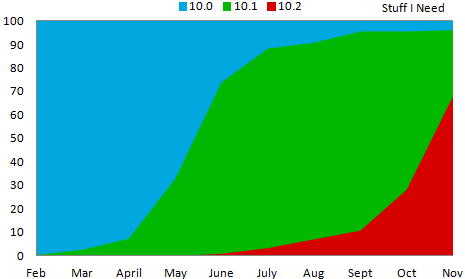 59.3% of users who downloaded Pixelated in November were running the newest OS, while this was true for 67.9% of users who downloaded the Stuff I Need app. Meanwhile there are still about five percent of BlackBerry 10 users on the original 10.0 release that the Z10 first launched with.
This data was collected by BlackBerry World for downloads of the free strategy game Pixelated and the free checklist app Stuff I Need. Data shown on the chart is from the beginning of February 2013 through the end of November 2013.