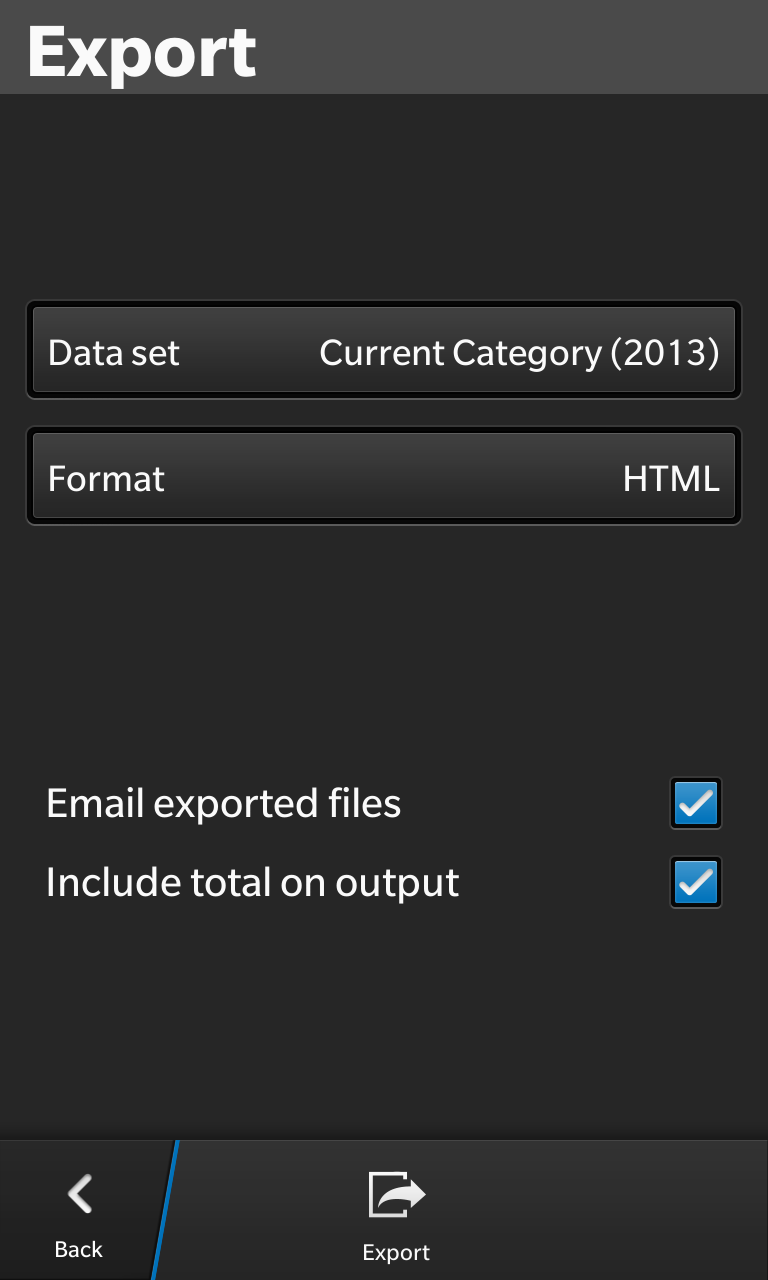 The Mileage Tracker app has been updated to version 1.3 in BlackBerry World. This update to the free BlackBerry 10 app is mostly centered around improvements to the export options within the app.
New in version 1.3
When exporting it has always been possible to share the resulting file over email, but you can now share the file through other apps such as BBM, the built in Remember app, NFC, or Box. Also if you are exporting to both a .csv and a .html file you can now share both of them at the same time over email. There is also an option for exports to include the mileage total in the header when exporting a single category worth of data.
About Mileage Tracker
Mileage tracker is a free app designed to help you track the miles you drive on each trip for use on tax deductions, accounting, or employee reimbursements. Instead of keeping this information charted on your computer, it makes much more sense to be able to track this directly on your phone, which you normally would have with you in the car already.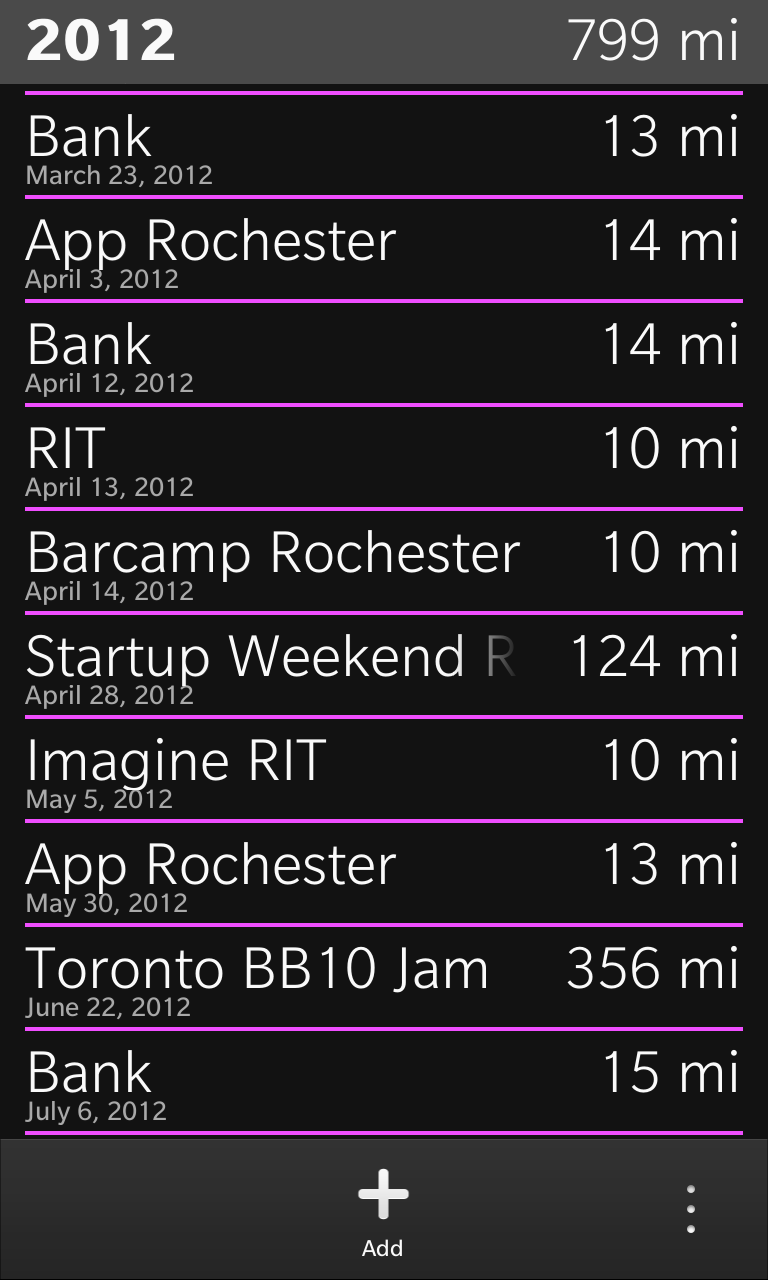 Trips can be grouped into categories, and edited (or deleted) at a later date. Following a one time in-app payment you can export your data into an Excel compatible .csv format and a pretty (and sortable) .html format.
Links & Information