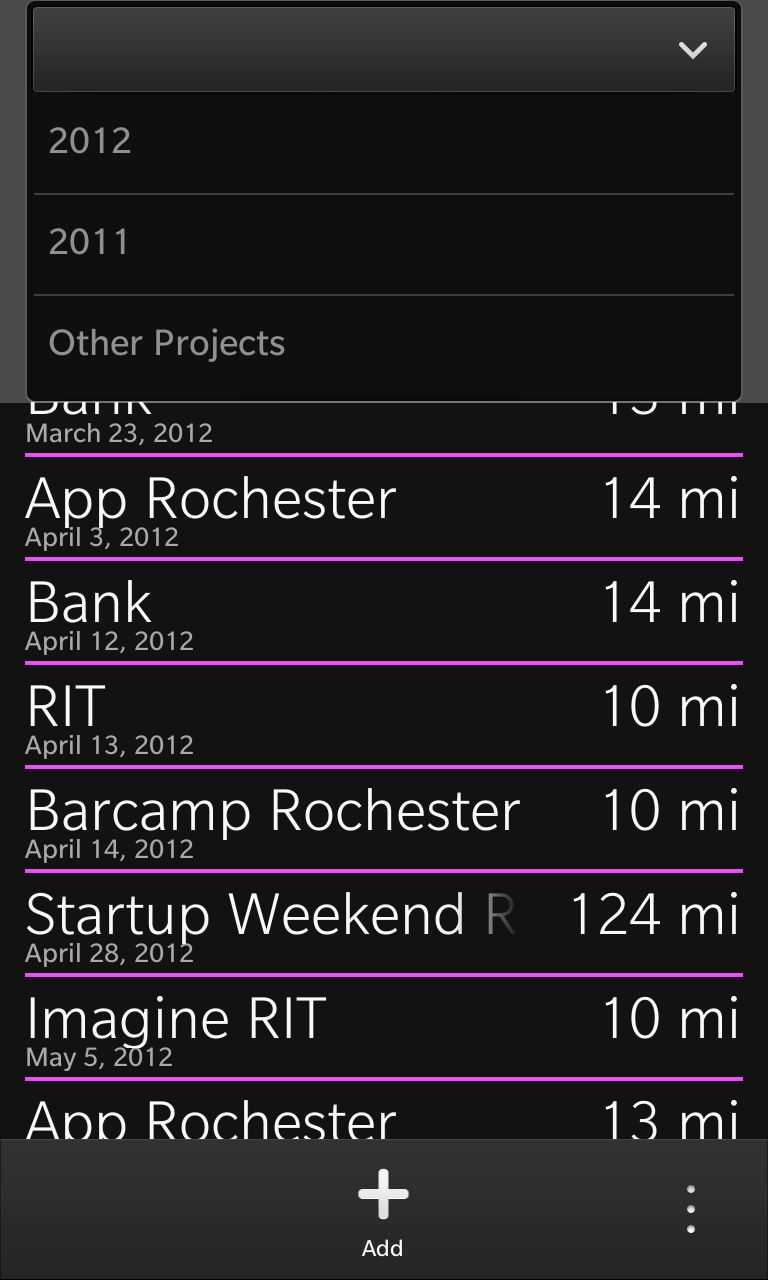 The BlackBerry 10 app, Mileage Tracker has been updated to version 1.2 in BlackBerry World. This new version now automatically fills in your start odometer reading with your most recent end odometer reading in order to make your use of the app more efficient and quicker than ever. This update also adds support for the upcoming BlackBerry Q10 in addition to some optimizations to the code of the app itself.
About Mileage Tracker
Mileage tracker is a free app designed to help you track the miles you drive on each trip for use on tax deductions, accounting, or employee reimbursements. Instead of keeping this information charted on your computer, it makes much more sense to be able to track this directly on your phone, which you normally would have with you in the car already.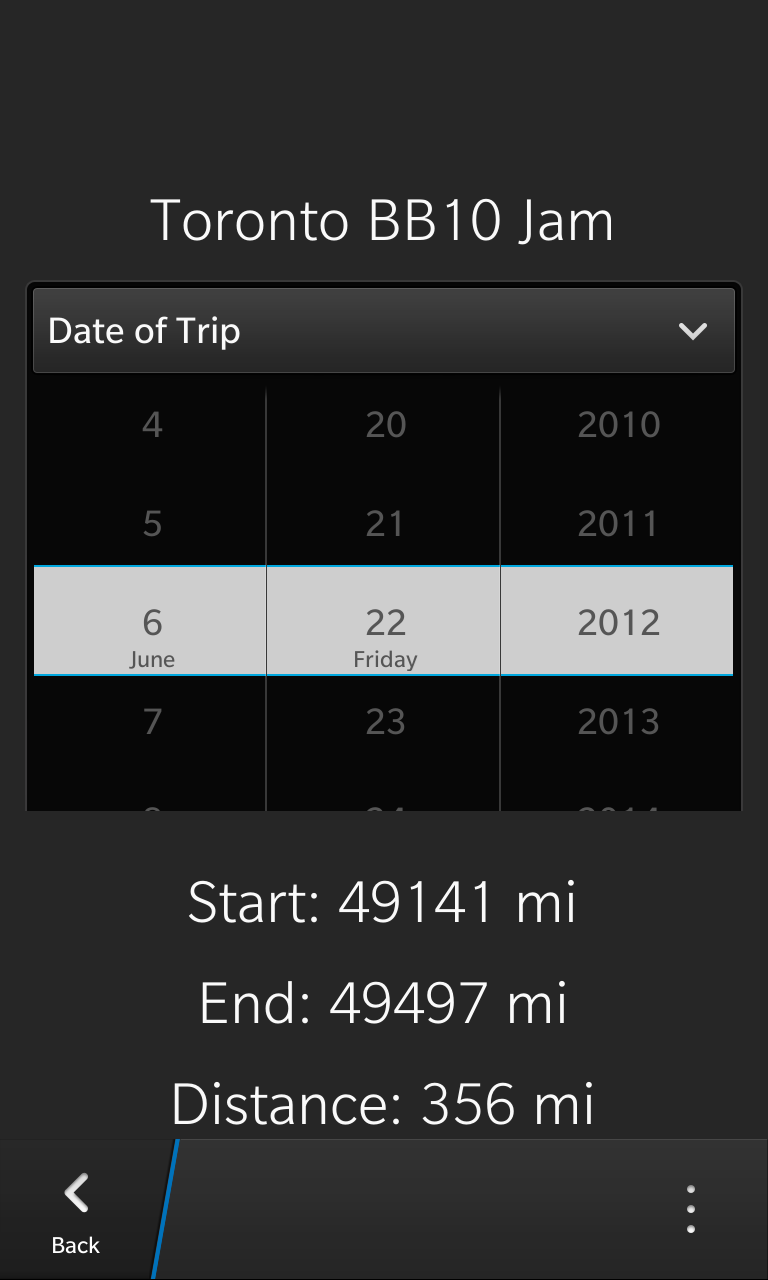 Trips can be grouped into categories, and edited (or deleted) at a later date. Following a one time in-app payment you can export your data into an Excel compatible .csv format and a pretty (and sortable) .html format.
Links & Information