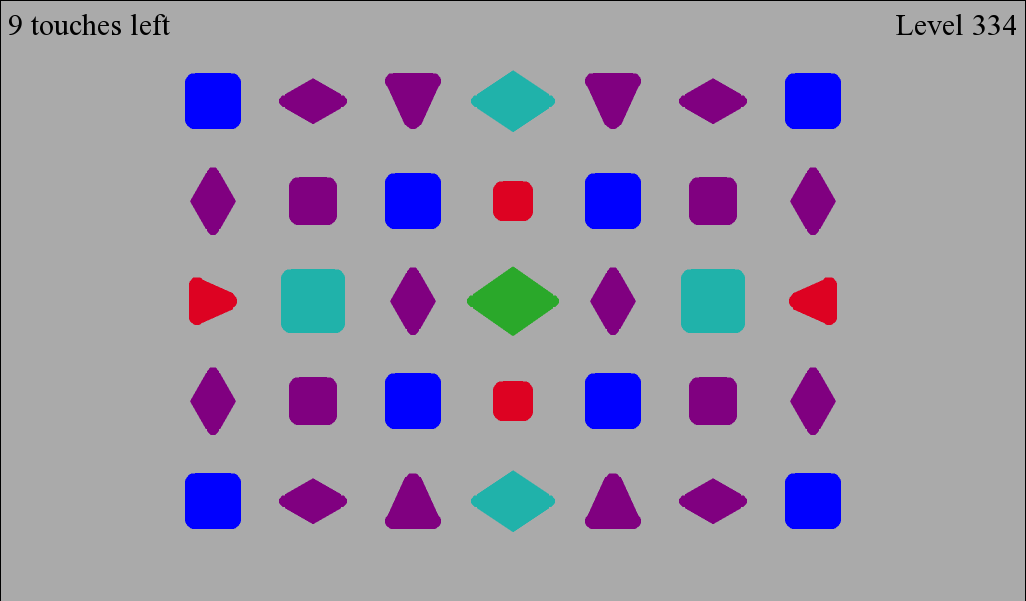 Xploding Boxes has been updated to version 4.0, bringing with it a collection of new features. This update comes with 20 new levels, increasing the total number of levels to 340. These new levels also support a new 'Diamond' shape in order to add more variety to the levels. Also the range of supported devices has expanded to include BlackBerry 10, and Windows 8 in addition to the existing support for Android, the Nook, BlackBerry phones, and the BlackBerry PlayBook.
New Diamond shape
The levels added in this version (321-340) introduce a new diamond shape. Unlike the boxes (which explode out in four directions), and the triangles (which explode in only one direction), the diamonds explode into two directions. As such their effect on a level is usually somewhere between that of a box and a triangle. This additional variable results in more level variation, and will allow for more creative levels to be designed.
New device support
Xploding Boxes started out exclusive to BlackBerry phones. Then a year ago, support was added for the BlackBerry PlayBook. This was followed by support for the Barnes and Noble Nook last December, and Android devices this past summer. Now version 4.0 adds in full support for BlackBerry10, and can even be downloaded from AppWorld today for those with the BlackBerry DevAlpha. Support has also been added for tablets and computers running Windows 8, however actual availability of the game in the Windows Store is dependent upon Microsoft's whims.
About Xploding Boxes
Xploding Boxes is a strategy game for BlackBerry, Android, Nook, and Windows where the goal of the game is to start a chain reaction that will explode all of the boxes on the screen. Each level gives you a different number of touches, and requires a different strategy to solve.
The game itself, and the first 25 levels are available for free, while an in-app purchase can be used to access the rest of the levels for just $2.99 while maintaining your progress from the free levels.
Links & Information