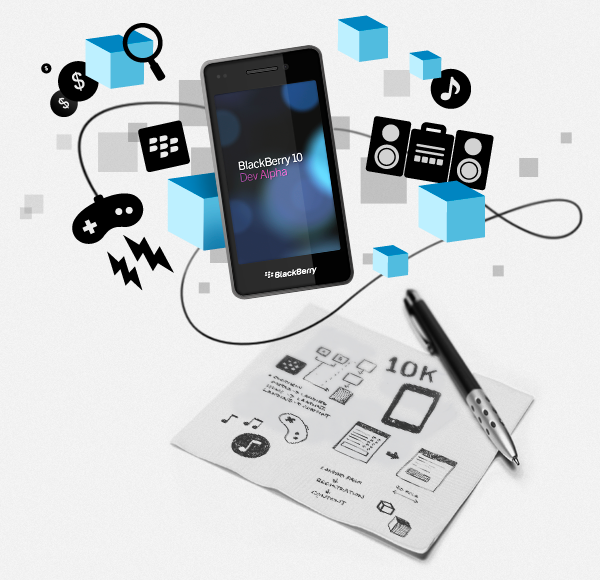 A few months ago I wrote about about RIM's $10,000 gurantee on BlackBerry 10 apps at BerryReview. Since then RIM has released some more details about the program, and for the most part my initial assumptions were more or less correct. Yet as the launch of BlackBerry 10 gets closer, the existence of this offer seems less relevant.
Due to the target platforms of the program (requiring apps to be written in Cascades, C/C++, or HTML5), the details of the program (requiring integration of BBM, the Invocation framework, and legal disclaimers), and the limiting of the program to a single app per developer, it seems highly likely that none of this will qualify me to receive an extra payout. My established apps such as Pixelated and Xploding Boxes will easily sell over $10,000 in the first year and exclude me from any incentive to jump through the loop holes specifically for the sake of this program. Of course there are plenty of other reasons why integrating with services like BBM are a good idea, but this offer does not affect them. As such the best approach going forwards is probably to just ignore the fact that the $10k gurantee exists at all.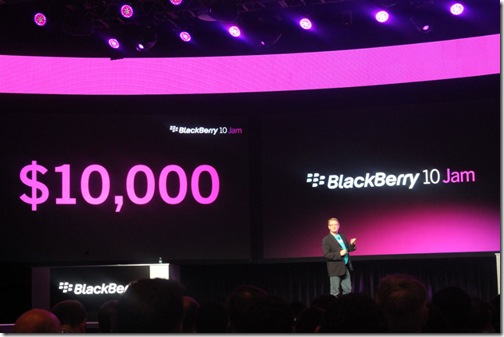 Of course this is kindof the point. The idea was never to offer prize money or a payout, but instead to simply offer some insurance on taking a risk on the new platform. RIM is guarantee that high quality apps will sell, and assuming that this is correct, then RIM will not have to pay anything out anyhow.
The main target of this offer appears to be developers of existing C/C++ and HTML apps on other platforms. By giving them a minimum revenue gurantee, it makes it much easier for them to justify the time and risk in porting over their apps to BlackBerry10. For those of us who have been selling apps on BlackBerry for a while now, we already know that we can expect to see sales, and as such this offer does not add much to the decision process, and can mostly just be ignored.
For more opinions on this program from some of the top BlackBerry developers see this post on the developer forums.