RIM has been rapidly improving the browser in the PlayBook. The recent update of the beta to 2.0.0.6149 continues this trend.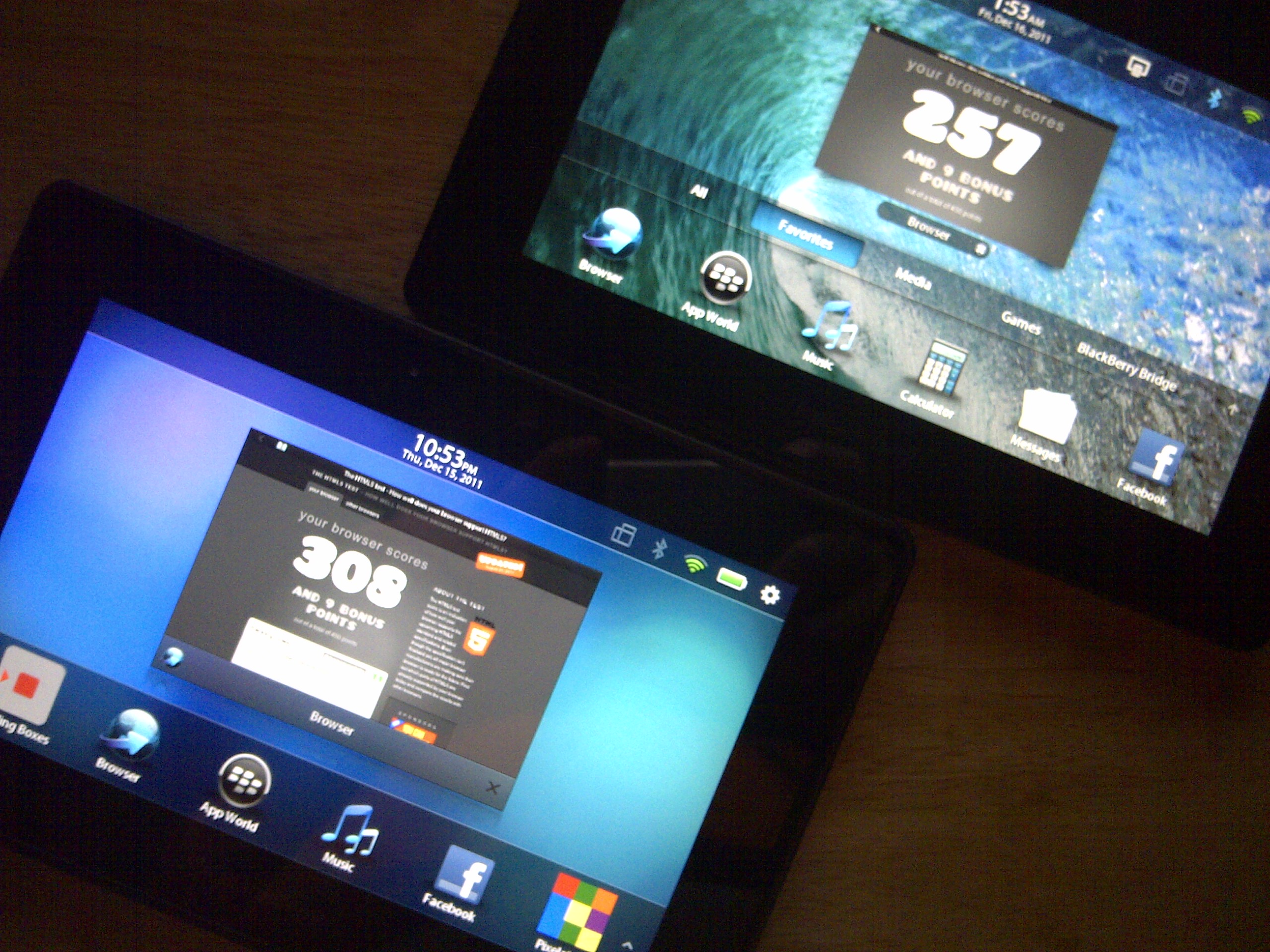 Based on the html5 test the new beta scores a 308 while OS 1.0.8.6067 scores only a 257. This continued progress is good to see, and shows that RIM has a solid commitment to offering the best browser possible. Now all RIM has to do is finally get around to shipping this update.
As a point of comparison BlackBerry 7 scores a 260, BlackBerry 6 scored a 241, iOS 5 scores a 296, and Android 4.0 scores a surprisingly low 230. Windows Phone (as you might expect) scores a terrible 140.