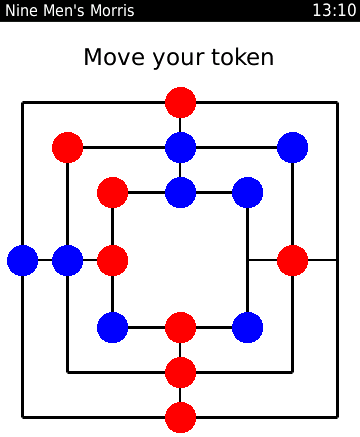 Nine Men's Morris has been updated to version 1.1 in BlackBerry AppWorld. 9 Men's Morris is a two player strategy game that you can play with your friends on BBM. The game itself is turn based and plays like a cross between checkers and tic-tac-toe.
New in Version 1.1
This updated includes more detailed in-game messages, as well as a system notification when it is your turn in the game.
How to Play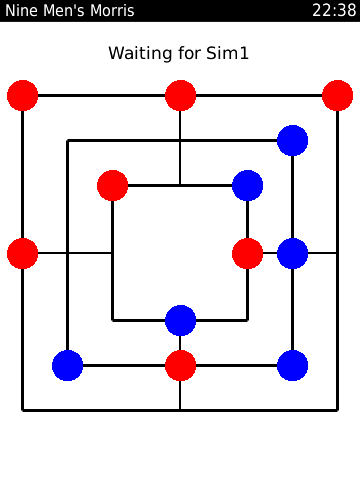 To start the game each player places 9 tokens onto the gameboard, with a random selection determining which player goes first. After all tokens are placed, the players take turns moving their own tokens to try and get three in a row to form a Mill. Forming a mill allows you to remove one of your opponents tokens from play. As with checkers you win after removing all of your opponents pieces, or by placing them in a position where they are unable to make a legal move. Your own pieces are always red, while your opponent is blue. For more details on the game see Wikipedia.
Device support
9 Men's Morris supports all touchscreen BlackBerrys with a minimum OS of 5.0, and a minimum BBM version of 6.0
Links & Information