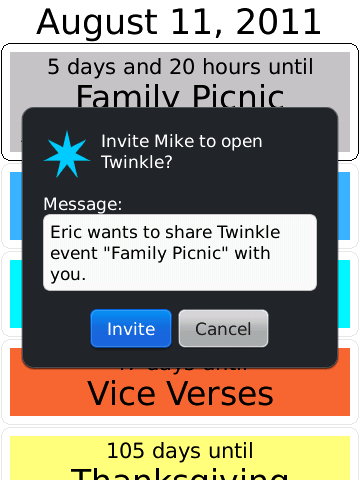 Twinkle has been updated to version 3.1 in BlackBerry AppWorld. This new version improves stability to BlackBerry Messenger, and network connections.
About Twinkle
Twinkle, which has recently been featured in BlackBerry AppWorld, is a simple application that allows you to set and keep track of upcoming and past events. Twinkle will tell you how far away an event is, and allows you to send events to and from your BlackBerry's native calendar, or to your friends on BBM. Twinkle gives you the ability to add and edit events, lets you keep track of how soon something is, or how long it has been since an event, and to search for all of these events through BlackBerry's universal search. In recognition of this deep integration with the device, Twinkle was named a Regional Selections Winner in the 2010 BlackBerry Super Apps Challenge.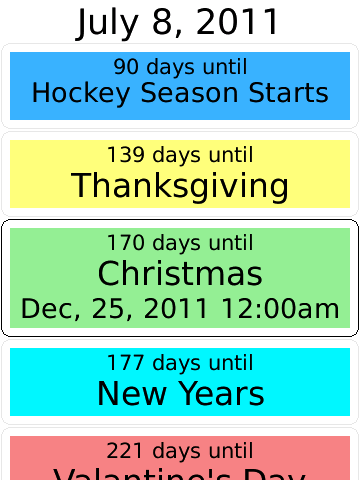 New in Version 3.1
There is very little in this version that looks different, but significant changes have been made in the program itself to ensure that sending events through BBM is more reliable. New features that were added in the recently released version 3.0 include sharing over BBM, and multi-language support.
Links & Information