Xploding Boxes has been updated to version 1.3 adding 20 new levels, new features, and some bug fixes. This brings the total number of levels up to 150.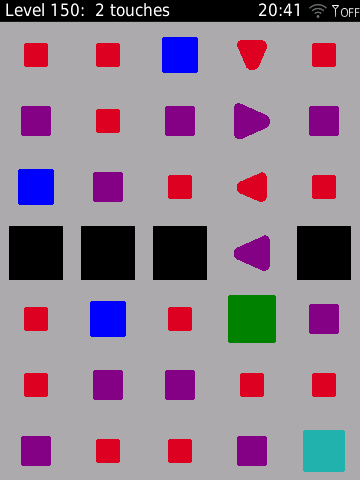 About Xploding Boxes
Xploding Boxes (also known as Exploding Boxes) is a strategy game for BlackBerry where the goal of the game is to start a chain reaction that will explode all of the boxes on the screen. Each level gives you a different number of clicks, and requires a different strategy to solve. The first 25 levels are free, while the rest of the levels can be accessed by making an in-application payment.
Xploding Triangles
Introduced in the new levels with this update are xploding triangles that only release a single bullet after they blow up. Like the black boxes introduced earlier this allows for more variety and complexity in the design of the levels.
Fix of 30222 Error
In previous versions some users encountered a 30222 error, after trying to upgrade the app after deleting the and reinstalling it. This problem has been addressed in version 1.3 of Xploding Boxes, but a few users may additionally need to archive the application, and then restore from there in order to be able to access the full version.
Links & Information