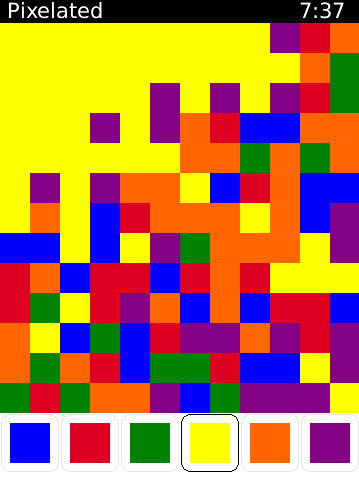 Pixelated, the most popular strategy game in BlackBerry AppWorld, now has over 2,000 reviews.
It has done so a less than half a year since reaching 1,000 reviews, back in June. In all of these reviews, Pixelated has maintained its solid 4 out of 5 star rating, and has spent plenty of time in the top 25, and recently even reached as high as number three.
Thank you again to everyone, for your support of Pixelated over the past year and a half.