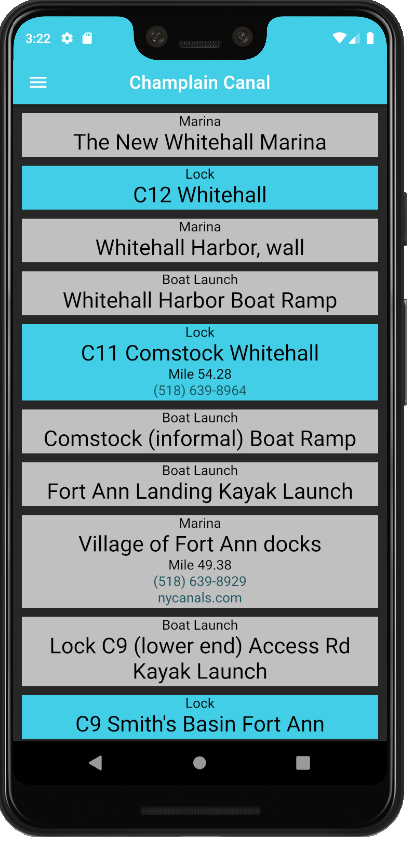 With the New York State canal system set to open next month, the Android apps for the Erie, Oswego, Champlain, and Cayuga-Seneca Canals have all been updated to version 2.0 in the Google Play and Amazon app stores.
These apps have been rewritten from the ground up to speed up downloads and to be compatible with the latest versions of Android.
These apps give you the ability to see the locations of all locks, boat launches, lift bridges, and guard gates along the canals. The primary view of the apps shows a list of all the landmarks along the canal, with their distance along the canal along with a phone number that the app can dial in order to contact the marinas, and locks on the route. In addition to this, there is also a map view that precisely shows the location of everything along the canal's path. An options page allows you to filter out the types of landmarks that the app shows (on both the list and the map).
Links & Information
Erie Canal
Cayuga-Seneca Canal

Oswego Canal

Champlain Canal